About us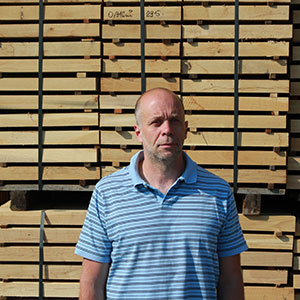 Dear business partners, WELCOME to our homepage!
VIS Export-Import is a privately owned company. We specialise in the production, trading and logistic solutions of semi-finished and finished wood products/solid wood panels made from all the main European species.
At VIS Export-Import, we unite the best producers from our region with the most distinguished clients from different European countries, based on a business philosophy that WE ALL share. This goal is pursued in addition to sustainable quality, stability and price competitiveness – the three core elements of our business strategy.
Welcome to VIS Export-Import!

František Šimák
CEO/ Managing Director
HISTORY AND TIMELINE
Founded on June 3, 1998 in Slovakia
From 2009 František Šimák became the exclusive owner of VIS Export-Import as well as the CEO / Managing Director
From the very beginning, we have closely worked with three main sub-suppliers/ the producers of oak, beech and pine solid wood panels
In 2004 we established a strategic partnership with 2MAX company/ the producer of hardwood solid panels made from all main European wood species and as a result, we have succeeded in building an ever prosperous partnership that completely fulfills the needs of our demanding customers
Our strengths and achievements
We pioneered the production and deliveries of clear pine finger-jointed as well as oak finger-jointed panels for staircases industry in Norway
Strategic partnership with 2MAX company
Continual progress and development of value added products
Over the years, a confidential and friendly relationships have been built between us, the producers and our clients. THIS IS WHAT WE ARE KEEN ON.
Sales by product groups - 2018

Sales by wood specie -2018

Sales by geographical areas - 2018
OUR BUSINESS PHILOSOPHY
Working and co-operating with VIS Export-Import would signify that our business relationship is based on:
PROFESSIONALISM

long-term experience in wood business
provide the quality control during the entire production process
offer excelent service and sophisticated logistics
ensure on time deliveries
satisfying and stable quality
price stablibilty and competitiveness
environmentaly responsible and friendly production chain

ETHICS

act with honestry and integrity
open and fair
keep our commitments

ABILITY TO FORSEE

actively pursue and create opportunities
anticipate market needs
closely co-operate with our partners throughough all the relevant processes
WE ARE LOOKING FORWARD TO HEARING FROM YOU SOON:
František Šimák
Owner / CEO / Managing Director
Postgraduate degree and PhD in Forestry
Mobil: +421 903 802 420
Mail: simak@visei.sk
linkedin: https://sk.linkedin.com/in/frantiseksimak
Jana Jankovičová
Chief Accoutant
Postgraduate degree in Wood Technology
Mobil: +421 904 101 036
Mail: jankovicova@visei.sk
Martin Ferianc

Office Manager, Administrative responsible
Postgraduate degree in Wood Technology
Mobil: +421 903 515 408
Mail: ferianc@visei.sk

Radana Šimáková

Office manager, Certification responsible
Postgraduate degree in Wood Technology
Mobil: +421 904 886 072
Mail: simakova@visei.sk

Peter Totkovič

Logistic Manager
Postgraduate degree at the University
of Transport and Communications
Mobil: +421 903 178 688
Mail: totkovic@visei.sk
CONTACTS
VIS EXPORT-IMPORT, s.r.o.
P. Jilemnického 36, Zvolen
960 01, SLOVAKIA

Tel: +421 45 5322093
Tel: +421 45 5322084
Mail: sales@visei.sk
Web: www.visei.sk

Company ID number: 36 031 381
VAT registration: SK2020068039
Auditor: Ing. Anna Kalinová ( ID no. 30 447 500 )
P. Jilemnickeho 11, 960 01 Zvolen, SLOVAKIA
Bank: TATRA BANKA, a.s. , Hodzovo nam. 3,
811 06 Bratislava, SLOVAKIA